While the classic BBQ gift is tempting, shouldn't our dads receive something more profound than grilling tools? This Father's Day, convey appreciation through a deeper channel. Opt for an experience that fosters relaxation, rejuvenation, and genuine self-care.
Making Father's Day All About Well-Being:
A massage treatment isn't just a luxury; it's a tribute to our commitment to well-being and self-nurturing. This Father's Day, let's break free from the ordinary and offer your dad an experience that resonates deeply. Say goodbye to the usual routines of screen time, gaming, and stress, and welcome a journey of relaxation, rejuvenation, and holistic well-being.
A massage treatment embodies the essence of self-care culture in multiple ways: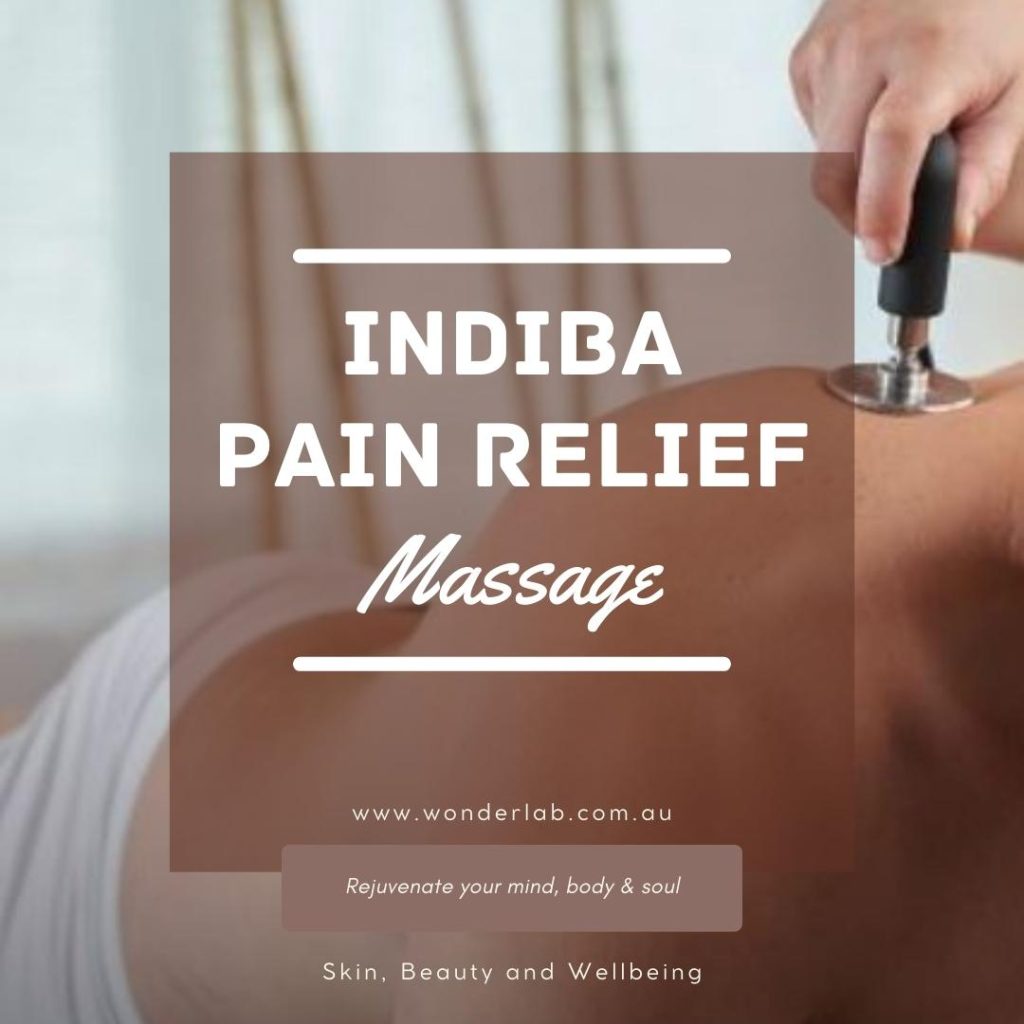 A good pain management plan should help reduce the pain but also allow for everyday functionality and movement. You want to find an acute and chronic pain treatment that doesn't cause adverse side effects, is effective, and is relatively affordable. INDIBA Deep Care is a reliable physical therapy treatment option that is safe, proven reliable, and affordable.
A massage treatment is more than a simple present – it's a meaningful experience with myriad benefits for the body and soul:
Stress Alleviation: Dads handle numerous responsibilities, leading to accumulated stress. A massage session provides an oasis of calm, easing tension and worries.
Physical Revitalization: Our skilled massage therapists guide recipients into relaxation, facilitating the body's natural healing process and invigorating tired muscles.
Comprehensive Wellness: Beyond indulgence, a massage promotes overall well-being, emphasizing the importance of health and self-care.
Mindful Respite: In a fast-paced world, a massage offers a mindful break, enabling dads to detach from screens and daily pressures.
Expression of Affection: Gifting a massage treatment is a way to convey love and gratitude, showing that their well-being is a priority.
Is Your Father Craving Quality Sleep?
Our skilled massage therapists will guide him into a realm of pure relaxation, ensuring a revitalizing sleep that renews body and mind.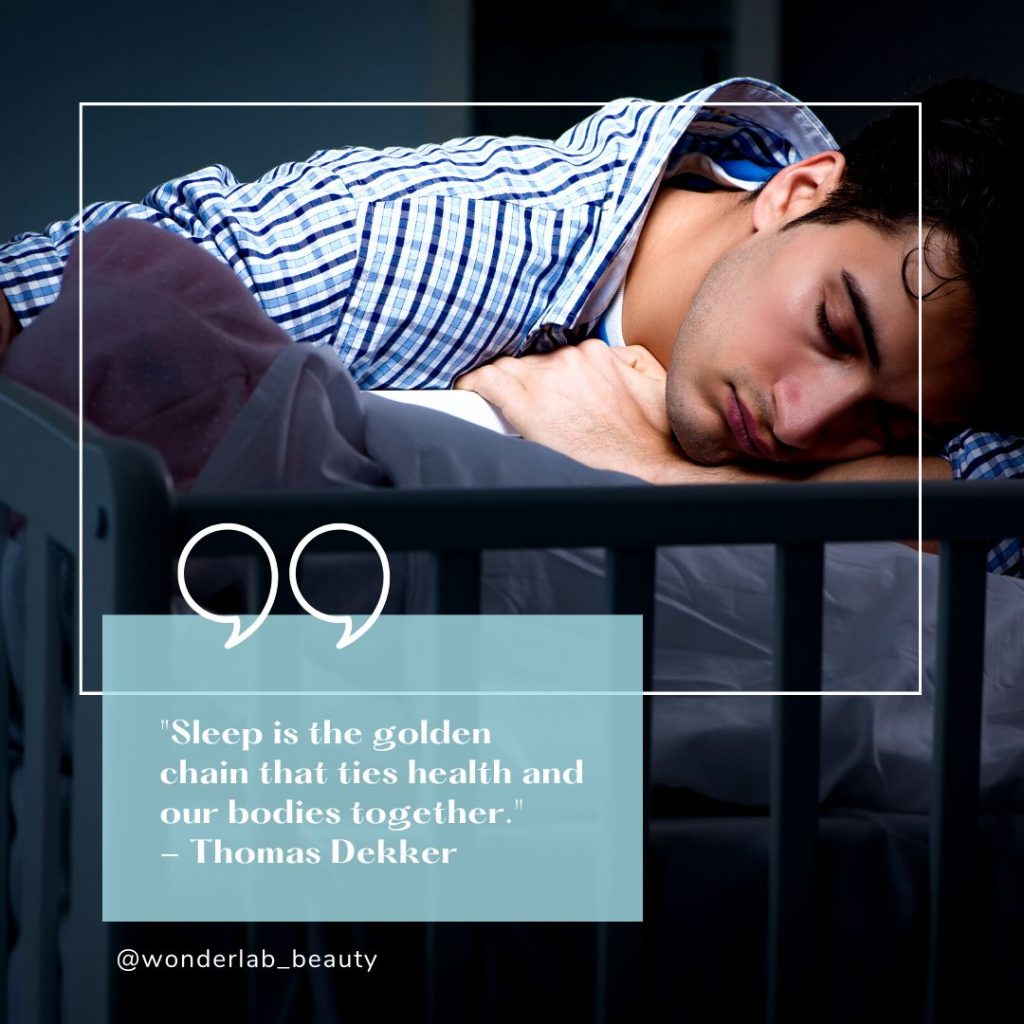 An experience matters! This Father's Day, go beyond conventional choices and opt for a gift mirroring the depth of your gratitude. A massage treatment is a heartfelt gesture, celebrating the extraordinary men who've shaped your life.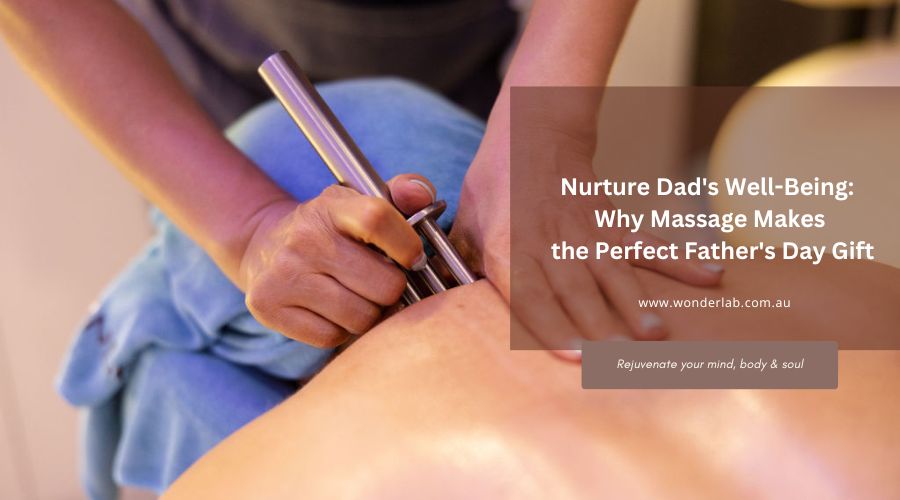 Creating Lasting Memories: Picture your dad reclining in a tranquil environment, enveloped in soothing scents and gentle music. As the skilled hands of a massage therapist work their magic, worries melt away. It's an experience that transcends material possessions, creating memories that will be cherished long after the day is over.

Experience the Well-Being Journey: Explore our comprehensive offerings, including:
Whether aiming to reduce swelling, support detoxification, or simply unwind and de-stress, lymphatic drainage massage offers a gentle touch that can positively impact both physical and mental well-being. Embrace the therapeutic benefits of lymphatic drainage massage and experience the rejuvenating effects it has to offer by booking with us or visiting our Wonderlab skin clinic and beauty salon in Chatswood.

Looking for something more luxurious - Explore our new location at Amora Hotel! Visit: Wonderlab at Amora.
Father's Day Promotion -
Exclusive Mini Facial Treatment Giveaway! (Value: $89) - Limited to 5 Spots (Book by August 31st) Elevate the celebration with a gift that goes beyond words – a complimentary mini facial treatment. Secure your spot today to treat your dad to a revitalizing experience that he will treasure.

Upgrade to doTERRA Essential Oil Massage – Only 10 Spots Available! Celebrate this Father's Day with an exceptional upgrade – a doTERRA essential oil massage. Valued at $49, this enhancement offers a massage experience unlike any other. The essential oil's swift absorption in just 28 seconds ensures total tension relief, elevating your dad's relaxation to new heights.