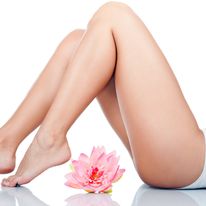 HAIR REMOVAL TREATMENTS
FIPL hair removal treatments are an easy, quick solution to unwanted hair and can be successfully used on the body or the face.

Usually, a course of 6 – 8 treatments is required to achieve optimal results. Still, once you've completed your treatment cycle, you can look forward to a lifetime of smooth skin with only the occasional maintenance treatment. Compare that to the cost and hassle of a lifetime of waxing.
Book you appointment now
SKIN TONE CORRECTION
Whether born with them or acquired over the course of a lifetime, virtually everyone has one or more sun spots, freckles or skin discolouration they'd love to get rid of! A doctor's letter confirming that no skin cancers are present is usually required before commencing your treatment cycle and a series of 4 – 6 treatments spaced 4 week apart are required for optimal results. Treatments areas such as backs of hands, forearms, décolletage and face will respond well.

Everybody loves the sunshine! Limited exposure is good for the soul and the immediate effects it has on the skin such as a tan and healthy glow are much desired. However, in the long term, sun exposure decreases the production of collagen, which in turn causes damage to the skin making it feel wrinkled and coarse and looking red and tired. Skin rejuvenation treatments will improve skin tone, texture, refine and refresh the skin by increasing the production of collagen in the skin.
Book you appointment now