Wonderlab, celebrated its 6th year anniversary on March 23, 2023. Over the past six years, we have established ourselves as one of the leading beauty salons and skin clinics in Sydney. Wonderlab offers a wide range of facial and body treatments as well as skincare products. With a mission to help clients be the best version of themselves, Wonderlab is focused on providing personalised care and attention to every client who walks through our doors.
Visit us for the best Facial Treatments in Sydney
Facial treatments are one of the key services offered at Wonderlab. The salon offers a range of facials that cater to different skin types and conditions, such as the MediFacial, which is a non-invasive treatment that hydrates, exfoliates, and infuses the skin with antioxidants and peptides.

One of our most popular treatments is the BABOR Collagen Booster Treatment, which is designed to hydrate and nourish the skin, leaving it looking plump and youthful. Our Micro-needling Treatment, Anti-Aging Facial, Deep Cleansing Facial, and Clear Skin Acne Reduction Facial are also loved by our clients. In addition, we offer advanced non-invasive facial treatments such as the INDIBA, Picoway LASER, and HIFU Facelift Treatment. These cutting-edge treatments use the latest technology to help lift, tighten and rejuvenate the skin without the need for surgery. Come experience the magic of Wonderlab and let us help you achieve your best skin yet.
Sydney's leading Body Treatments from Chatswood
Body treatments are another area of expertise at Wonderlab. One of the many reasons why we are a leader in the health and beauty industry is that we were the first to house an Indiba machine in Sydney and offer Indiba treatments in 2019. Indiba aims to treat a variety of conditions such as pain, inflammation, and muscle spasms, as well as to promote tissue regeneration and improve skin texture and appearance.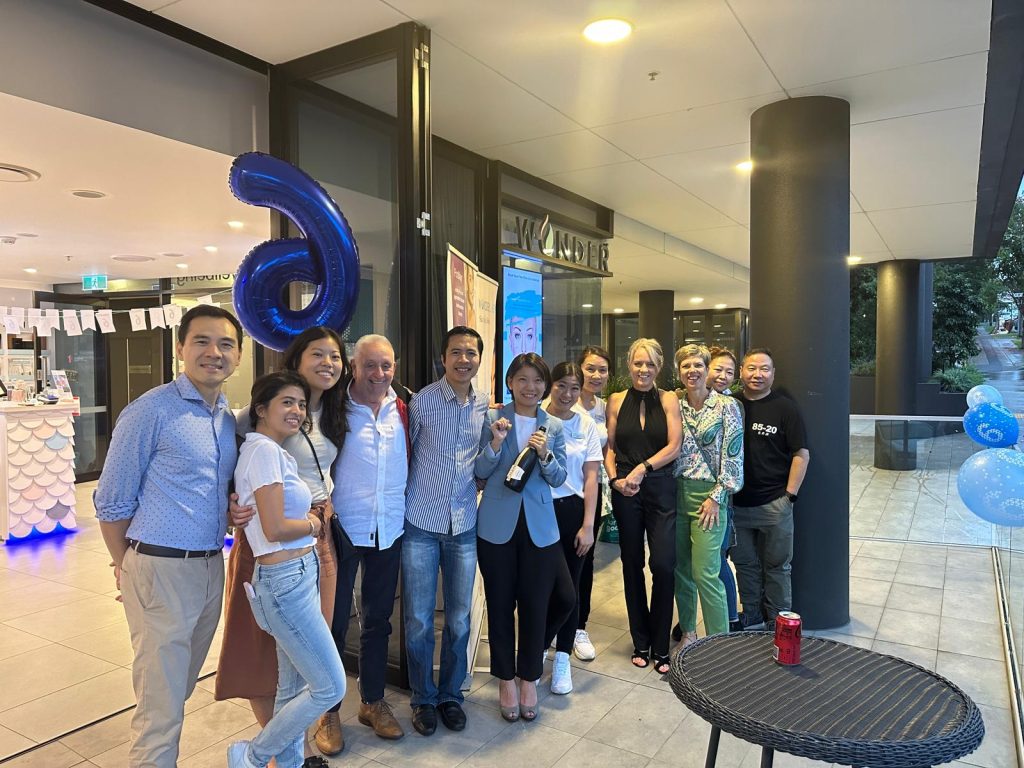 The salon offers a variety of body treatments that are designed to address different concerns, such as cellulite reduction, skin firming, and detoxification. A few popular body treatments are the Hot Stone Body Massage, Japanese Magnetic Massage and the Lymphatic Drainage Massage, which are helping to stimulate blood circulation and promote lymphatic drainage. In addition to our body treatments, we also offer a series of massages that are specifically tailored to enhance women's health. Our Breast Care Massage is designed to improve circulation, reduce pain and discomfort, and promote lymphatic drainage in the breast area. Our Ovary Care Massage can help to alleviate menstrual pain and discomfort, reduce stress, and promote overall reproductive health. And our Headache Relief Massage is perfect for those who suffer from tension headaches and migraines.
Sydney's leading skincare products delivered straight to your home
Apart from offering facial and body treatments, Wonderlab also sells a range of skincare products from leading brands such as Doctor Babor and No Face. These products are carefully selected to ensure that they meet the salon's high standards for quality and effectiveness. Wonderlab's team of skincare experts is also available to provide advice and guidance on which products would be best suited to an individual client's skin type and skin concern.
Wonderlab takes a personalised approach to skincare
One of the reasons why Wonderlab has become a leading beauty salon and skin clinic in Sydney is because of its commitment to providing a personalized approach to skincare. The salon's 5 Steps for Healthy Glowing Skin are a testament to this commitment. These steps include identifying the client's skin type and concerns, understanding their priorities and preferences, designing and recommending a treatment plan, reviewing and evaluating the outcomes of treatment, and providing post-treatment skincare recommendations to maintain healthy glowing skin.
We have Skilled and Experienced staff
Wonderlab- Where beauty meets technology and quality
Your Beauty Care Journey, Our quality standards.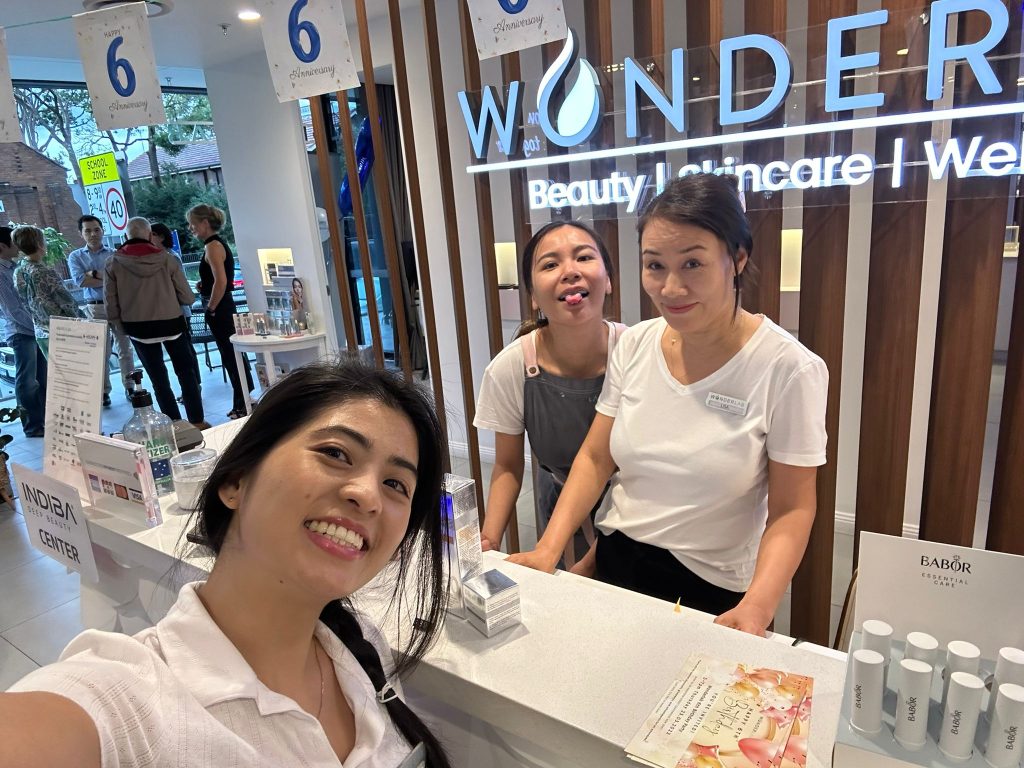 At Wonderlab, we believe in providing the best possible care for all of our beauty clients. That's why we have six quality standards in place to ensure that every client receives the highest level of service and attention. Our team in Wonderlab aim to meet all these standards – no matter you're big or small, new or loyal.
In addition to our quality standards, we are also committed to investing in the latest technology and techniques to enhance our services. Our team is knowledgeable about the latest skincare trends and techniques, and we strive to incorporate these into our services including INDIBA, Picoway LASER, and HIFU. At Wonderlab, we are dedicated to providing the best possible care for our clients and we continuously strive to improve our services through ongoing education and investment in the latest technology and techniques.
Visit us for a welcoming and comfortable environment
Wonderlab's welcoming and comfortable environment is another reason why the salon is such a favourite amongst Sydneysiders. The salon's modern and stylish decor, coupled with its relaxing ambiance, makes it the perfect place to unwind and pamper oneself.
Wonderlab is excited to announce that we now offer PicoWay Laser Treatments!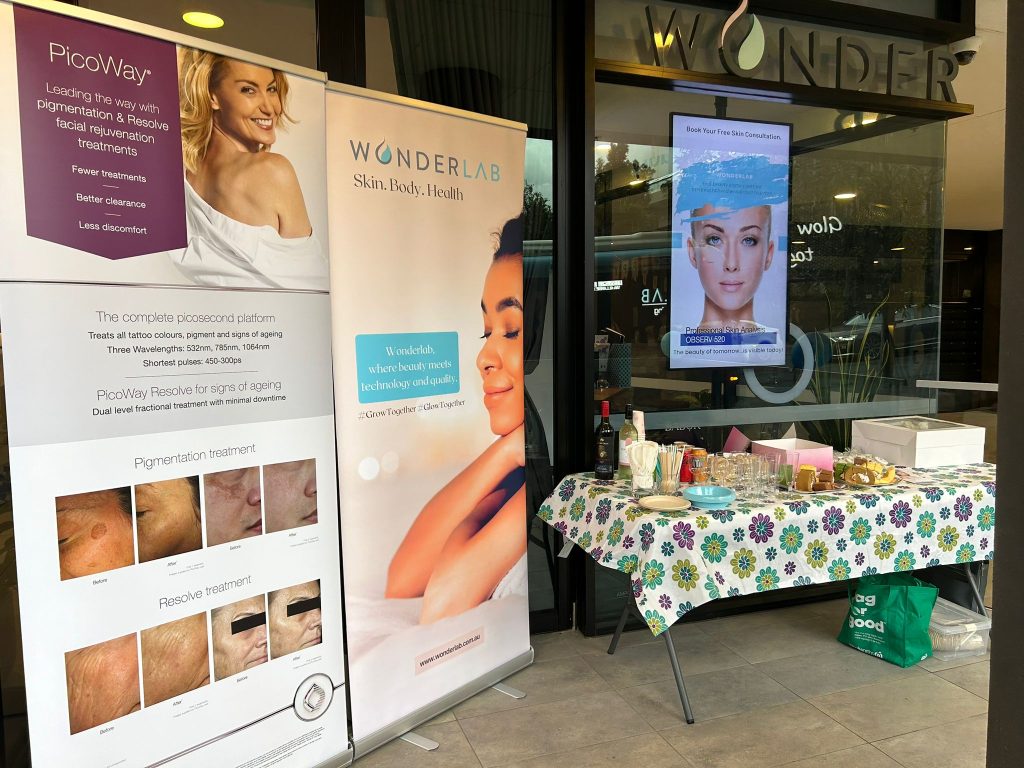 Continuing our mission as a leading beauty salon and skin clinic, we are proud to provide our new PicoWay Laser treatments in our Chatswood store. Picoway LASER is a revolutionary treatment that uses a picosecond laser to target hyperpigmentation, acne scars, and sun damage, which is the gold standard in the industry to deliver short pulses of energy into the skin that helps to break down pigmentation, tattoos, and other skin imperfections. Some of the specific issues that PicoWay laser treatments addresses include:
• Pigmentation issues: The PicoWay laser can be used to target and break down areas of hyperpigmentation, such as age spots, sun spots, and melasma.
• Tattoo removal: The PicoWay laser is highly effective at removing tattoos of all colours, including stubborn blue and green pigments that are often resistant to other laser treatments.
• Acne scars: The PicoWay laser can help to reduce the appearance of acne scars by stimulating collagen production and promoting tissue regeneration.
• Wrinkles and fine lines: The PicoWay laser can also be used for skin rejuvenation, helping to smooth out fine lines and wrinkles and improve overall skin texture and tone.
These treatments are just another safe and effective way Wonderlab helps our clients to achieve smoother, clearer, and more youthful-looking skin.
Be your best version! Visit us in-store or on our website!
Wonderlab's 6th year anniversary filled with healthy and beauty success stories makes us a leading beauty salon and skin clinic in Sydney. The salon's focus on personalised skincare, our range of high-quality facial and body treatments, and our team of skilled staff all contribute to our success. With a commitment to helping clients be the best version of themselves, Wonderlab continues to thrive and make a positive impact in the world of beauty and skincare. Congratulations to Wonderlab on its 6th year anniversary! Visit us in-store or contact us now to experience excellence in the beauty industry!