WIN A WINTER HOT STONE AND FACIAL TREATMENT!!! HAPPY MOTHER'S DAY!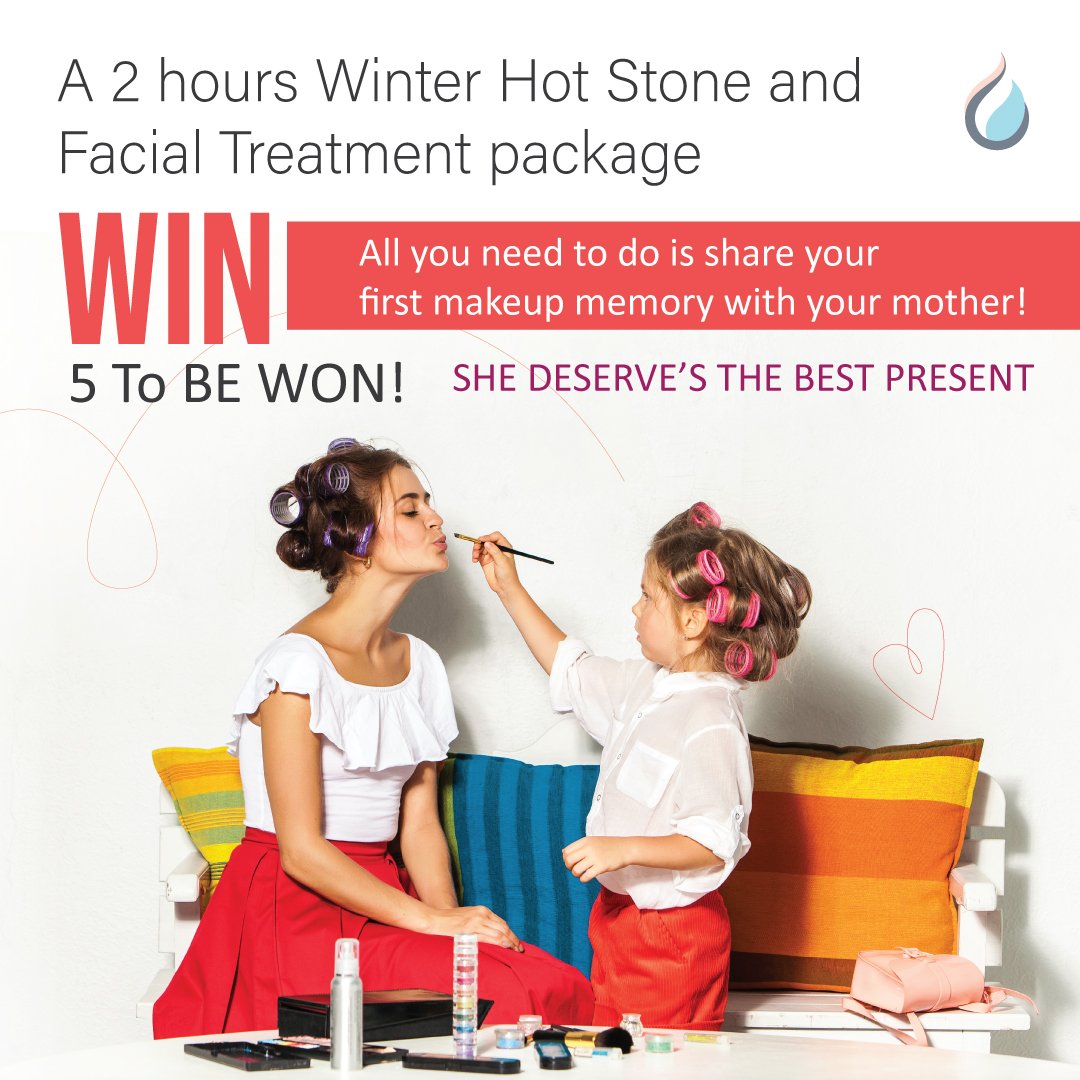 Do you have a favourite beauty memory with your mother? Maybe the first time she taught you how to apply make up? Or the time she told you to wash some of the dark eyeliner off? Share your little story with us here at Wonderlab for the chance to win the Winter Hot Stone and Facial treatment package. We want to celebrate mothers this mother's day, and the large part they play in our love for beauty and skincare.
Here is one of our teams: "I remember the first time I tried on lipstick, I heard my mum's footsteps outside the bathroom and I quickly rammed the lid onto the lipstick so I would not get caught. Unfortunately, as a 6-year-old I never realized that you needed to screw the lipstick back down before closing it. So, my mother was left with her precious collection of lipsticks in an array of colours left as a slush on the lid of her lipsticks. She quickly bought me my own ones and showed me how to properly use them. We still laugh about it to this day."
We would love to hear more wonderful memories of your first memory of makeup and your mum! Let us celebrate the women who helped us grow into who we are and the connection between love, confidence, and beauty!
Go to our Wonderlab FB page, and comment down to the pinned post on the top of the page and the Wonderlab team will choose a winner for this luxurious treatment!
This is the Winter Hot Stone and Facial Treatment.

5 TO BE WON!!!
————————————————————————————————————
Terms and Conditions:
To be eligible to go into the draw you must share your story in the pinned post of Wonderlab FB page by 12am Sunday, 9th May 2021.
Five (2) hour Winter Hot Stone and Facial Treatment Package to be won.
Winner will be drawn on Monday, 10th May 2021. Entrants may enter multiple stories, 1 entry per comments.
The winners will be announced on Facial and must message us to receive their prize voucher.