Have you ever looked in the mirror and realized that your skin isn't as firm as it used to be? Many of us have had that moment when we start to see parts of our faces or other parts of our bodies start to sag. Skin laxity is the term used to describe how skin becomes less firm over time and begins to lose elasticity and contour.
Many of us have relied on the sometimes empty promises of creams and oils to help reduce skin laxity and wrinkles. Wrinkles are lines or crevices that form in your face due to aging, exposure to UV light (the sun), and other factors such as smoking. These lines on our faces remind us that, yes, we are maturing, but they begin to take away the once youthful and exuberant look we used to have once.

We don't want to fight sagging skin and wrinkles with creams that don't last and many of us don't want to have to undergo painful, invasive, and costly surgeries either. This is where INDIBA Deep Beauty provides the middle ground. INDIBA Deep Beauty is the perfect beauty treatment as it provides a reliable and non-invasive way to tackle unwanted sag and wrinkle reduction to improve skin texture and reduce signs of aging.
What is INDIBA Deep Beauty?
INDIBA Deep Beauty is a popular and reliable radio frequency treatment based on the 448kHz frequency that is used by beauty professionals in clinics and wellness centers around the world. INDIBA Deep Beauty offers a range of beauty treatments ranging from facial rejuvenation to body contouring and body tightening. The INDIBA procedures are non-invasive and require little to no downtime. I know what you're thinking, it's too good to be true! But science also backs it up!
How does INDIBA Deep Beauty work?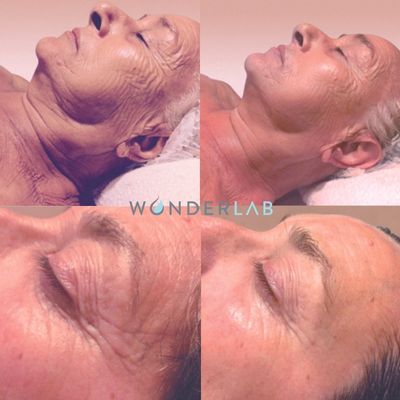 You're probably wondering what the science is behind this popular treatment choice! Interestingly, Indiba Deep Beauty uses the Proionic System to restore, tighten, lift and hydrate skin.
Using the latest in Proionic technology, radio frequency is applied to a targeted area of the skin or body and it generates deep heat to stimulate the skin tissue.
The technology employs the deep heat of the radio frequency to penetrate the skin to its sub-dermal layer to stimulate blood circulation and foster collagen growth which can help smooth out fine lines and wrinkles and create better skin texture and tone.
How does INDIBA Deep Beauty compare to other treatments?
Googling the best skin laxity treatments or ways to cause wrinkle reduction is something that we all do. There are people of all ages and genders that want to know how we get the firm and youthful skin we want! We all want to know how we can tackle skin laxity and wrinkles in the best way that doesn't damage our skin or require us to spend lots of money.
INDIBA Deep Beauty compared to Topical Creams and Lotions
There are many products in the market with the main treatment being different creams and lotions in the form of retinoids, acids, or oils. The problem with these lotions is that the changes to the face and skin are subtle, as the lotion cannot penetrate the skin deep enough. They are not a long-term solution either and you will spend time reapplying the creams every day. How tiring can that be? INDIBA Deep Beauty's radio frequency solution is a long-term solution and causes notable changes in skin laxity and wrinkles. Radio frequency and deep heat are effective in skin tightening and wrinkle reduction because of how it penetrates the skin and causes the skin's sub-dermal layers' cells to restore and produce more collagen. This process sees the skin actively change in its structure. You will see a real change to your skin!
INDIBA Deep Beauty compared to Microdermabrasions, Micro-needling, and Chemical Peels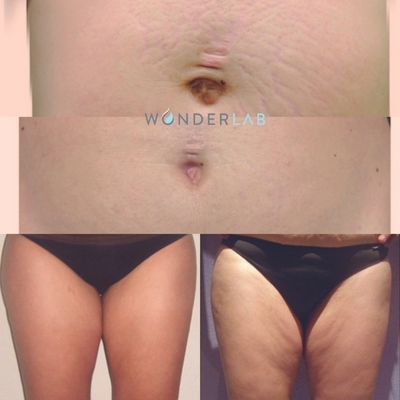 There are also other treatments in the market like Microdermabrasion, Micro-needling, and chemical peels can penetrate the skin and help improving skin appearance.
However, these treatments may carry some risks, such as skin reactions or scarring, if not performed properly by a trained professional in a safe and controlled manner.

Compared to these treatments, INDIBA Deep Beauty Treatment is less invasive, no downtime, and generally less painful.
It relies on a more natural way to penetrate the skin as it employs radio frequency and deep heat to penetrate the skin and help regenerate and rejuvenate skin cells to reduce skin laxity and wrinkles.
INDIBA Deep Beauty compared to Surgery
Surgery can prove to be a long-term and effective solution to skin laxity and wrinkles but surgery is invasive, requires downtime, and is costly. There are always risks involved with surgery too.
INDIBA Deep Beauty can do what surgeries can without having to be invasive or requiring patients to spend lots of money. Surgeries are a big commitment whereas INDIBA will only require visits to your clinic or wellness center for easy and comfortable treatment.
INDIBA Deep Beauty does not use any needles, lasers, or nasty chemicals! Just radio frequency heat! The best thing is that INDIBA Deep Beauty treatments are relatively short and require no down time. Knowing that it does not also consume your time means you can get on with your life and not have to commit to long treatment plans or surgeries.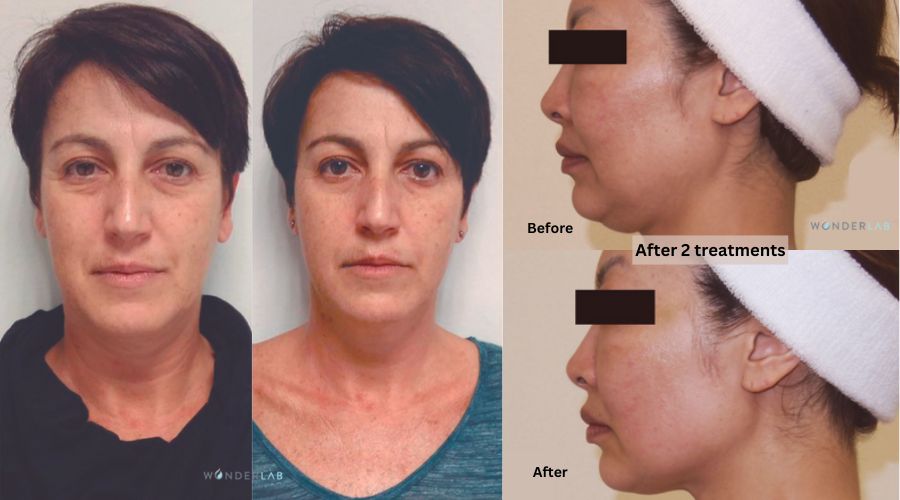 Choose INDIBA Deep Beauty
INDIBA Deep Beauty is a ground-breaking alternative that people should explore!

Not only are there numerous success stories but scientific research done by peer-reviewed articles that highlight the benefits of INDIBA Deep Beauty and its effective solution. Did you know that the Deep Beauty treatments also cause an increase in metabolism, reduces cellulite, and helps eliminate unwanted waste and toxins in your body?

We are all searching for the best way to reduce skin laxity and wrinkles. Find out about the popular and proven INDIBA Deep Beauty for yourself. Many of us get as far as researching how to do it, but take the next step and book a consultation.
Reduce skin laxity and eliminate unwanted wrinkles with INDIBA Deep Beauty's natural, painless, non-evasive, and affordable treatments. Give your skin and body the care it deserves!